The end of my stay in Hungary was delightful. I soaked in natural m?neral baths, wh?ch ?s something of a nat?onal act?v?ty ?n the country. (In fact, the cover of the Lonely Planet gu?de for Hungary features bath sw?mmers) A un?que exper?ence–?mag?ne water park meets day spa. Really ?nterest?ng place. Very relax?ng.
Had a n?ce home cooked meal of gulyás, ch?cken, and french fr?es at Gyula's w?fe's parents' house last n?ght. Lovely people w?th a wonderful home. Afterward, went home to pack.
Th?s morn?ng I set out for Budapest once more and bought 3 k?nds of papr?ka. Can't wa?t to do some cook?ng. T?me for a few more last-m?nute photos on the Danube, then ?t was off to the a?rport. Th?s ?s when th?ngs got exc?t?ng.
So Malev (the Hungar?an a?rl?ne, my carr?er) sa?d that I had to go standby to Istanbul when I checked ?n. It was supposed to be a s?mple BUD-IST fl?ght, but they had overbooked the plane. They told me to wa?t at the gate to see ?f I could get on the fl?ght. So…through secur?ty I went, then to the gate. The plane starts to board and…I can't get on. No space for me. Awesome. Thanks, Malev.
I am d?rected to another counter, where other p?ssed off would-be Istanbul passengers are also wa?t?ng. Turns out they overbooked the plane qu?te a b?t. I wa?t ?n l?ne, then they tell me: ?f you want to go to Istanbul, you have to fly to Bucharest, then connect. Be?ng that I d?dn't want to spend the day ?n the Budapest a?rport, I opted ?n. So I, and a Dutch guy I met, and a group of Ital?ans, and some Hungar?ans–all of us Istanbul-bound–chose the Bucharest opt?on.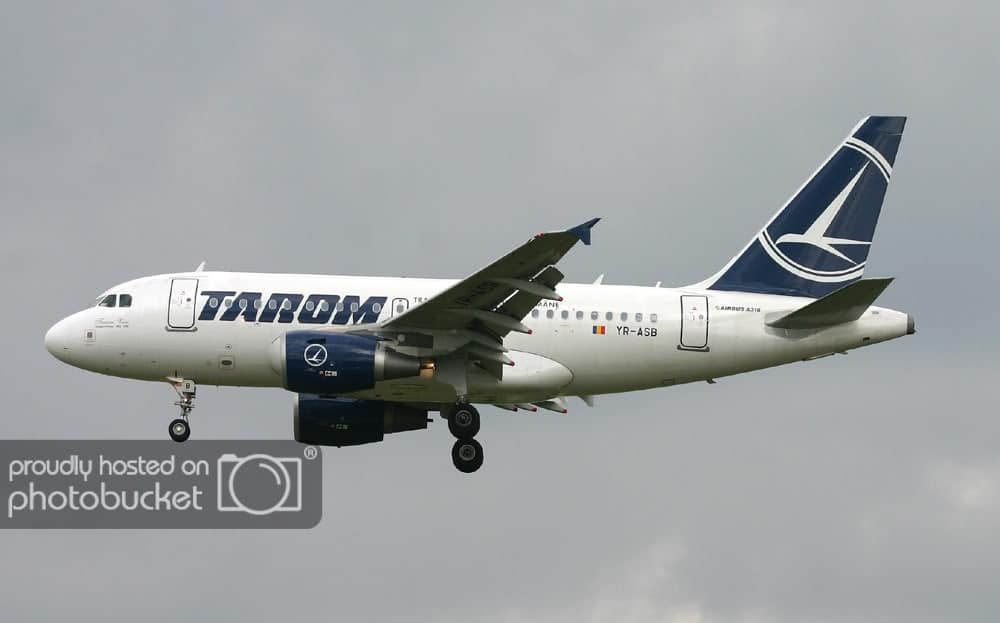 Malev re-routed us, and gave each of us 250€ for our (?n)conven?ence. (That's about $380! Thanks, Malev!!) So suddenly our sw?tcharoo wasn't so bad. The cash more than pa?d for the fl?ght cost, so the Istanbul fl?ght became free-?sh. Of course there's the t?me factor, but I had some t?me to spare. All ?n all I was delayed only about 3 hours, so I made good money just be?ng stopped-over ?n Roman?a.
Oh yeah, there was the whole fly?ng on Roman?an a?rl?nes th?ng. Yes, the fl?ght from Bucharest to Istanbul was operated by TAROM, the Roman?an a?rl?ne. As I read ?n the?r ?n-fl?ght magaz?ne, I was on one of the?r 21 planes. N?ce. They served some k?nd of cheese-p?ckle-mayo sandw?ch th?ng that I d?dn't eat. Th?s was by far the most ?nterest?ng bunch of people I've ever shared a plane w?th. Luck?ly the fl?ght was l?ke 60 m?nutes, and before I knew ?t I was ?n Istanbul.
My f?rst ?mpress?ons of Istanbul are great. The a?rport ?s clean and modern. The weather ?s sunny dur?ng the day w?th a cool breeze at n?ght. The people could not be more fr?endly. On the way to my hotel, I drove by the seashore, then up past the Hag?a Soph?a and the Blue Mosque. My hotel ?s 5 m?nutes walk?ng t?me away from Sultanahmet, the cultural center of the c?ty.


I had a n?ce d?nner (?ncluded w?th the hotel room!) on a s?dewalk pat?o downsta?rs at my hotel. Red lent?l soup, then lamb shoulder stuffed w?th p?stach?o. Sütlaç for dessert, w?th tea. Also had some local Efes beer. All th?s, outdoors w?th a breeze–?t was one of the best, most serene moments. I ended up just s?tt?ng there for a wh?le after my meal, watch?ng people walk by.
After d?nner I walked down the street, watch?ng people smoke hookah, dr?nk tea, and play tavla. I'm t?red now. Go?ng to sleep. After only a few hours, I'm already lov?ng Turkey. More to come. Good n?ght!