So we're down to Argentina and Germany in this year's World Cup final match. I'll save the postulation about football for another time and place. This post is about one of my favorite bands, who hail from Argentina. Seems like a good opportunity to write about their music, and for you to have a listen!
Soda Stereo. Most non-Spanish speakers haven't heard of them. Any Spanish speaker from South America, Spain, the US, or anywhere other corner of the Spanish-speaking globe undoubtedly has. They were pioneers of rock en Español, effectively setting the gold standard for Spanish language pop and rock starting back in the 80s.
Their first albums had a very 80s sound — totally reflective of the times. Even the subject of their early music reflected the obsession with popular media that made its way into English-language pop in the 80s. The U.S. had "Video Killed the Radio Star"; South America sang along to "Sobredosis de TV" ("TV Overdose"):
https://www.youtube.com/watch?v=Mn3EZLgNZj0
But the band's sound evolved beautifully over the years. Quickly compare the previous track with the lush sound of "Un Millón de Años Luz":
https://www.youtube.com/watch?v=C-EMvjJ_X9g
Through the 90s and 2000s Soda Stereo released some great albums, including Canción Animal, one of my personal favorites:
They also released a live album, Gira Me Verás Volver, that I recommend as the best intro to their music; it's an amazing, energetic, and fun listen:
Gustavo Cerati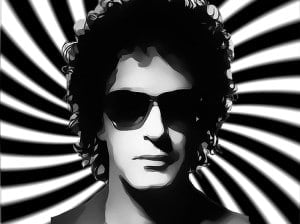 The band's lead singer, Gustavo Cerati, also went on to release some great solo albums. Then sadly, in 2010, he suffered a massive stroke while on tour. Cerati remains hospitalized, still in a coma for over 4 years and counting. He has a cult following around the world. Just Google "Cerati" to see.
Oh yeah, the World Cup
I love the World Cup on a few levels. Certainly it's a beautiful sporting event. But it's also a great opportunity for the global spotlight to shine on countries that don't often take center stage. So I'm taking advantage of Argentina's place in the World Cup Final match to share a bit of my love for music! Enjoy!