Type Ia Supernovae are a not just pretty in photographs. They play an important function in astronomy as a standard candle — a celestial object with known luminosity. By measuring visible brightness, astronomers can calculate a supernova's distance.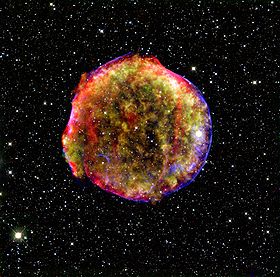 In the LA Times today:
Type 1a supernovae are key to measuring celestial distances. Astronomers find evidence that they're formed by the collision of two white dwarfs.