Creating books for kids and adults to enjoy together
When my friend James and I were toying with ideas for a joint creative writing project, the prospect of writing an illustrated book for kids jumped out at us. The format is visual, which appealed to us as film lovers. And the limited page count seemed like an exciting challenge for two people who prize their copy editing skills as much as their love of storytelling.
Before long, we were bouncing around ideas about a boy and his pet weasel. (Why a weasel?) Soon we had a handful of stories in a series we called World of the Weasel, and we began crafting the first story into our first picture book.
We had the amazing fortune to come across the work of the incredibly talented illustrator Dave Leonard, and in 2015 we began production on the illustrations that would become Once Upon a Weasel.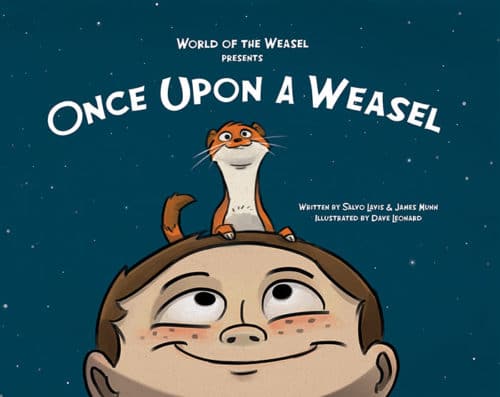 James and I went on to found Spitball Studio to bring our books into the world. We have also written a feature-length animated film script for the project, too. If you're an animated film producer, get in touch!